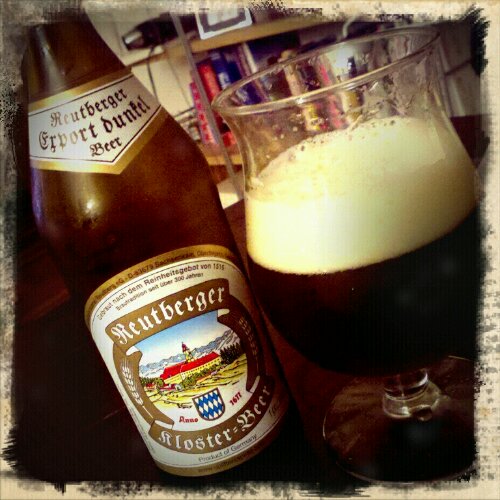 Afraid it had lost its sparkle due to being moved from cellar temperature to refrigerator temperature, back to cellar temperature and then fridge again–plus with about six months of age–I thought this beer was toast.  So, as it was the last one in our beer room at Hearth, I bought it from the restaurant and toted it home to see if life remained…
Made by the nuns of the Reutberger Kloster ("nunnery" in German), the Reutberger Export Dunkel is my favorite Dunkel-style beer (a German dark lager).  Add the fact they've been producing beers since 1677, and its a shoe-in for one of the most unique beers on the planet.
Oh, and back to tonight's test…drum roll please.  The answer?  It's drinking fantastic.  Way to go, sisters of the Reutberg cloister.  You brought a smile to this New Yorker's face.