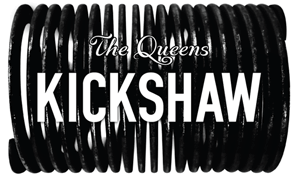 It's truly amazing how much work goes into opening a restaurant.
Having now worked on the operations side of things for four years, I'm still amazed by this.  And even more amazed how the guests on the other side of the bar have no idea what this process entails.  The thought of someone thinking, "Oh, one day I'll just open up a little restaurant and serve up my Grandma's famous pierogis!  It'll be such a hoot!" makes me shudder to imagine the viper-filled pitfalls awaiting their poor soul.
Opening a restaurant (or a wine bar, a cocktail bar, a tiki bar, a sports bar, a whiskey joint or a brew pub) is a laborious journey of legal entanglements, building code jungle gyms, plumbing/electrical rats' nests, contractor miscommunications, ventilation and fire suppression system snafus, liquor license hula hoops…and that's just the tip of the iceberg.  In short: it's a damn behemoth.  And you better have a clear, dedicated vision because by the time you open your doors, your financial state is in a deep, dark hole with merely a hopeful rope ladder poised to get yourself up to the light.
But for those who do it well, it appears effortless, timeless.  How could my neighborhood have existed without this place?  It captures our vibe, it celebrates our passions, it feels like home.  One such place is The Queens Kickshaw.  Unequivocally one of the coolest places to open in Astoria in the past 9 years, owners Benjamin Sandler and Jennifer Lim have done so many things right its downright impressive.
Walking in the place is transportive from a design perspective, with beautiful, reclaimed wood tables and stools, an old school tin roof, Edison light bulb fixtures and a wood floor and exposed brick walls they personally uncovered from years of previous owners.  But more than that, they've created a neighborhood institution that celebrates artisan coffee, an extensive menu of creative grilled cheese sandwiches and a beer list that rivals that of any of New York City's finest (and I dare you to show me another joint pouring locally brewed Kombucha on draft, and available in growler?!  Anyone?  Anyone?  Bueller?)
This week, well, Friday, March 23rd, more specifically, The Queens Kickshaw begins celebrating their one-year anniversary.  And they're doing it in style, with a sick roster of craft beers.  The theme?  All anniversary brews made by the breweries on their anniversaries.  Beer geeks, take note, this list will make the hair on your arms stand up.
Draft line up:
Otter Creek, 20th Anniversary American Strong Ale
Uinta, 17th Anniversary Barley Wine
Weyerbacher, Sixteen 16th Anniversary Braggot
Davidson Brothers, 15th Anniversary English Strong Ale
Stone, 15th Anniversary American Black IPA
Stillwater, As Follows 2nd Anniversary Saison
Mad River, Rorschach 3, 22nd Anniversary Wee Heavy
Birra del Borgo, Re Ale Anniversary Edition
La Trappe, Isid'or 125th Anniversary Belgian Pale Ale
Ithaca, Number 13 Anniversary Wheatwine
HeBrew, Jewbelation 15th Anniversary American Strong Ale
Avery, 18th Anniversary Dry Hopped Rye Saison
HeBrew, Genesis 15:15 Anniversary Barleywine
La Rulles, La Grande 10
Hitachino, Commemorative Spiced Eisbock (in magnum)
Get in and support them.  And drink yourself silly on some of the finest beer ever assembled under one roof in NYC.
From Jennifer and Ben:
"In retrospect, there were so many ways we could have failed, so we feel incredibly blessed to have gotten to this point. This is a huge credit to how supportive our community has been, and how receptive they are to our off-the-wall ideas! We're having a lot of fun."