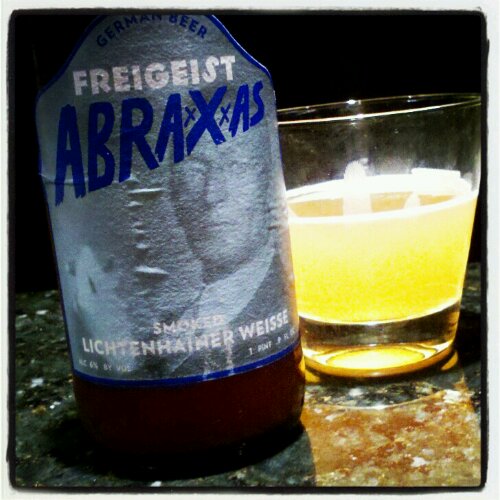 Last night in Texas.  Figured I'd introduce my brother to the tart, smoky delights of the Freigeist Abraxxxas.  His reaction?  Well, it's the quote above…
Certainly one of the strangest, most beguiling beers I've ever tried, the Abraxxxas is technically a Smoked Lichtenhainer Weisse.  Inspired by an Eastern German tart wheat beer, it's a bit like unleashing a smoky, Sweet Tart that's been wrapped in a horse blanket, that also carried your unfiltered Lucky Strike cigarettes.
Saddle up, lil doggies.  Shit be getting real in smoky town, and there ain't no way out of this gunfight.  Giddy up.