Providencia (100% Monastrell), Bellum, Yecla, Spain, 2005
(15% alc)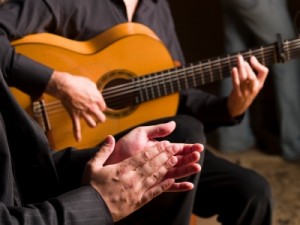 Monastrell is one of my favorite grapes, bar none. It makes a unique red wine that takes you by surprise, like when you fall for a new band that sounds a lot like your past favorites, but stands on its own and brings a new sound that grabs your attention. And Spain? Don't even get me started. Amazing.
What doesn't Spain rock at?  I mean, seriously between the culinary and wine frontal assaults we've been seeing over the past decade, its got foodies and wine lovers eating out of its palm. Tradition and innovation seamlessly joined.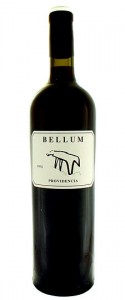 Step outside of the better-known regions of Rioja, Ribera Del Duero or Priorato, and you'll stumble upon some great wine regions; and at great value. Look for white Verdejos from Rueda, Mencia reds from Bierzo or red Monastrells from Yecla (like this one).
Spain has this to offer:  killer wines for $10-15.  And I won't even go into the amazing chefs that have brought Spain to the forefront of the culinary world.  (But just to give you an idea:  over a million people call each year to book a table at El Bulli, the famed restaurant run by experimental genius, Chef Ferran Adria).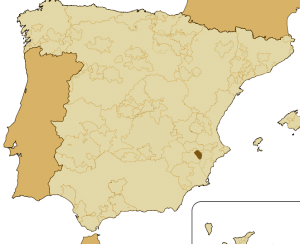 Back to the wine:  Rich and velvety with mouth-awakening tannins that give rise to an earthly blend of dark fruits and subtle spice, Monastrell is often haunting in its tension between earth and fruit.
The Providencia hails from Yecla in southeastern Spain, and is made from grapes from 50-year old vines. Dark Plum with a hint of spicy oak on the nose, it is full-bodied with black fruit and hints of leather and exhibits a refreshing acidity and a dirty oak finish.  Classic velvety tannins make their presence known, and nice herbal notes on the finish. Overall, very drinkable and highly recommended with food.
And with a price point just under $15, happily whip out the purse of Pesetas and get your sip on after a day at the bull fights…or just on the couch after a day of battle in the streets of NYC.